What is the SAKURA AWARDS?
The largest Wine competition in Asia
Message from Yumi Tanabe, president of "SAKURA" Japan Women's Wiine Awards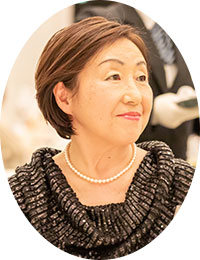 Japan Women's Wine Awards, which aims to "find wines that go well with Japanese home cooking," "increase wine consumption," and "promote women working in the wine industry," received a record 4,652 entries from 25 countries this year.
This shows the high expectations producers have for the Japanese market. With the expansion of consumption, the number of occasions to enjoy wine at home is on the rise.
The "Sakura Award winning medal sticker" on wine bottles in stores is a sign of good wine selected by Japanese female judges, and the evaluation of the wine as "suitable for home cooking and reassuring" is increasing year by year.
Japan Women's Wine Awards will continue to take on new challenges and move forward into the future.
Trade Only - Female Blind Judging Panel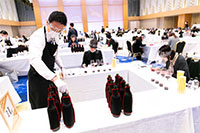 This competition has been judged exclusively by female wine specialists, namely sommeliers, winemakers, wine school educators, journalists, restaurant and beverage directors, retail store buyers, importers and distributors.
The 9th "SAKURA" Japan Women's Wine Awards
In 2022, the total entry of 4,652 wines were received from 25 countries, the largest number ever! This unique competition evaluating wine from around the world from a woman's perspective has garnered interest globally and has set a new precedent for wine competitions.
The 100 point scale was used for selecting Double Gold, Gold and Silver medals.